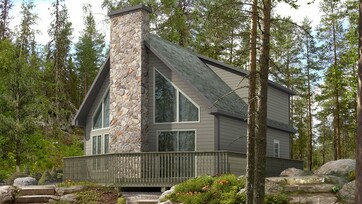 Gibbons Heartland Cottages Subdivision
The Town of Gibbons is proud to announce their newest subdivision, The Heartland Cottages.
This 36-lot subdivision backing on to the scenic Sturgeon River Valley offers Right Sized living for those mature at heart.
Offering a selection of Ready-To-Move (RTM) cottage style homes, this is a wonderful opportunity to own a new home sized just right for your current and future lifestyle. Together with our partners from Beaver Homes and Cottages in Lloydminster this subdivision features:
Lots that average 40' Wide by 90' Deep
A selection of bungalow and half-loft floor plans on a permanent foundation
A home built for you with the opportunity to select finishings to your liking
Easily accessible crawl space for additional storage and utility access
Enough green space to meet your needs with less maintenance thanks to a reduced lot size
The ability to have a garage
Quick access to the Sturgeon River Valley and its walking trails
Pricing

starting

around $300,000.00*
Pre-Sales are on now**. Reserve your lot for as little as a $5000.00 refundable deposit.
Contact Susan Gingell at the Gibbons Town office at 780-923-3331 for more information.
*Prices subject to change based on cost of commodities at the time of construction.
**Construction to begin once the subdivision has been 25% pre-sold