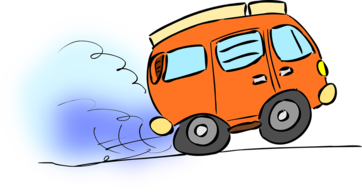 Come and enjoy the traveling van full of fun!
Start: There will be a Voyaging Van in 2022
Days: Mondays from 9:30-11:30AM & Fridays from 9:30-11:30AM 
Ages 7+ / Ages 0-6 with parent accompanying them  
Follow the Voyaging Van around to a new park each week for activities perfect for all ages. Most Fridays we meet at the museum for scavenger hunts, games and to see some awesome artifacts. The best part? It's a totally FREE drop-in program. The Voyaging Van will have a limit to participants and it is a first come first serve policy. 
Weather dependent, follow us on Facebook at: Gibbons Summer Programs. It will be your best source to know if a rainy day will cause a cancellation and to keep you informed on all the big summer programs happening each week! 

NOTE: Children under the age of 6 MUST be accompanied by an adult at all times. Under no circumstance may a parent drop off their child and leave if they are 6 and under.