Opening Day 2021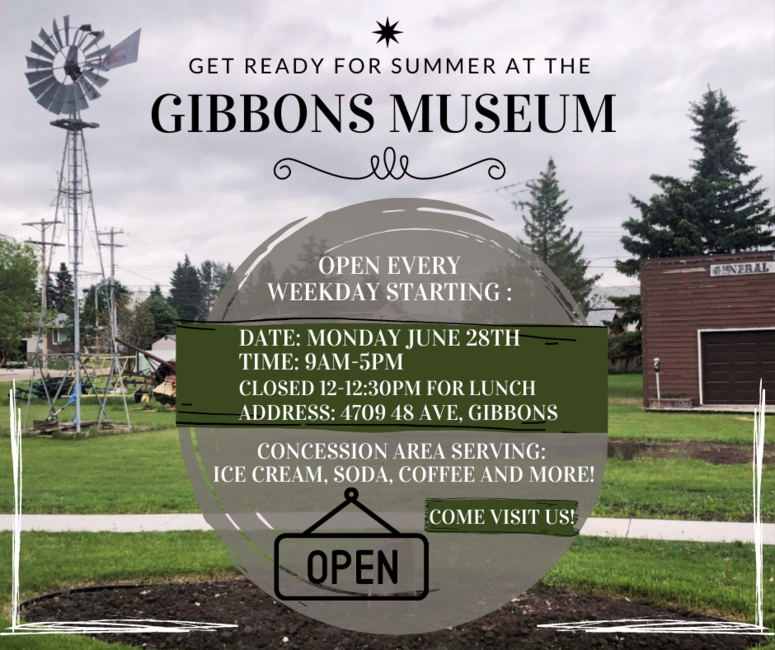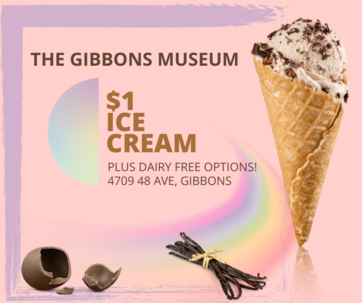 Local Ice-Cream!
Locally serving $1 ice-cream at The Gibbons Museum! We have expanded our flavors this season and have also included dairy free options! We even have jumbo freezies! Come on down to The Gibbons Museum and enjoy a cool treat! 
Pioneer Days 2021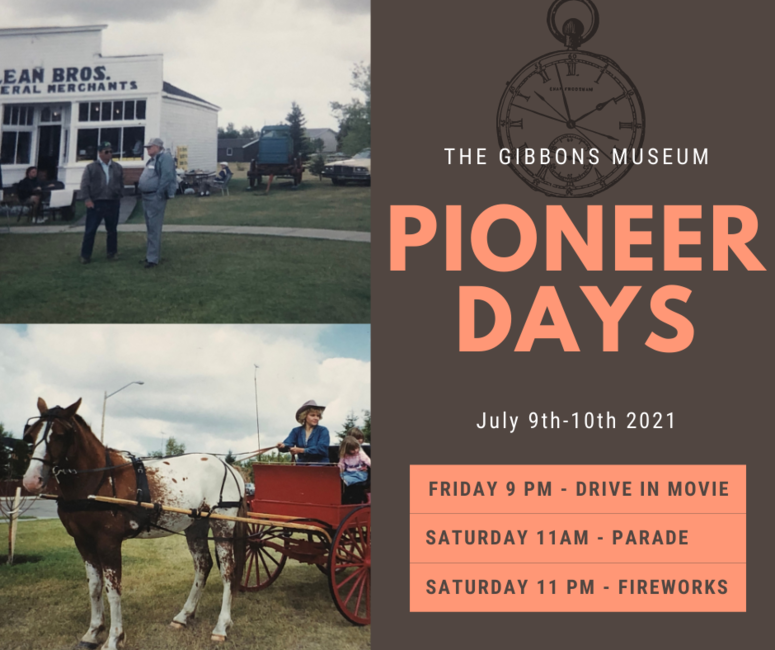 Museum Menu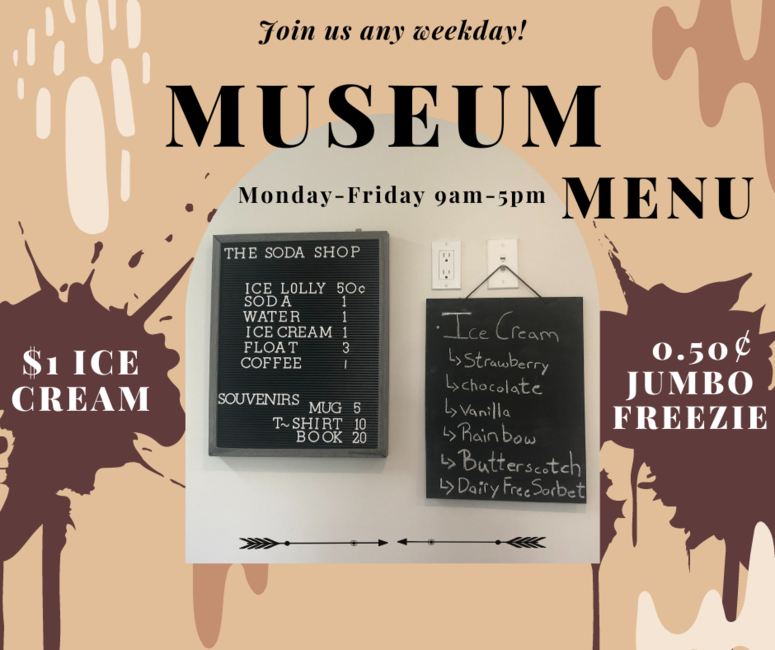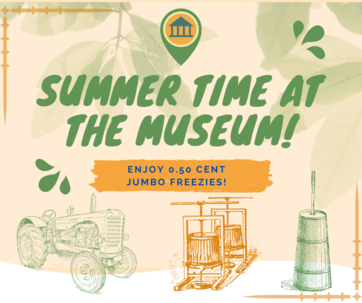 Visit Us This Summer!
We can't wait to see you down at The Gibbons Museum this summer! Whether you want to enjoy a nice outdoor picnic, stroll through our various buildings, enjoy a cool treat, or learn about our history, The Gibbons Museum is the place to be! We feature many local artifacts and welcome donated items from the community and its surrounding area!